About Covered California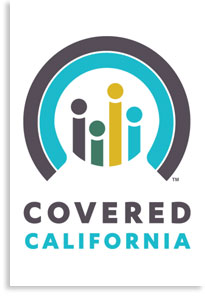 Covered California is the state's marketplace for the federal Patient Protection and Affordable Care Act. Covered California, in partnership with the California Department of Health Care Services, was charged with creating a new health insurance marketplace in which individuals and small businesses can get access to private, quality, and affordable health insurance plans that best meets their needs and budget.
Health insurance is available for everyone.  Covered California is a place where you can compare and shop for private health plans, and get financial assistance to pay for health coverage if you qualify.  October 15 is the start of the open enrollment period – the yearly period when people can enroll in a health insurance plan for 2020 – which ends on January 31.
Covered California helps Californians receive high quality, affordable health insurance, including Medi-Cal, that can't be canceled or denied because of a pre-existing condition.  Covered California's competitive marketplace gives consumers the power to shop around for the best value and find a plan that fits their needs. Don't miss out!
Enroll: If you do not have health insurance through an employer, now is the time to enroll in a private plan through Covered California – you may qualify for financial assistance to help pay for health coverage.
Renew: If you want to keep your plan and your income has not changed, your plan will automatically be renewed. (You still may want to stop by and check our new plans and prices that might work better for you and your family.)
Change Your Plan: If you currently have a plan through Covered California and would like to select a new one, now is the time. The only time to change your health plan is during open enrollment or during a qualifying special enrollment period.
Covered California for Small Business
Open Enrollment
Covered California is making it easier for you to learn about your healthcare options and enroll in the plan that best suits you. There are more than 12,000 Certified Insurance Agents, 10,000 County Eligibility Workers and 6,400 Certified Enrollment Counselors ready to provide free, confidential, in-person assistance in a variety of languages. Additionally, Covered California's partners have opened more than 200 storefronts across the state, where Certified Enrollers can work face to face with consumers to help them enroll or learn about their coverage options.
The Affordable Care Act requires everyone to have health insurance. To avoid facing a penalty, don't wait and get covered today!
For more information, please visit www.coveredca.com.