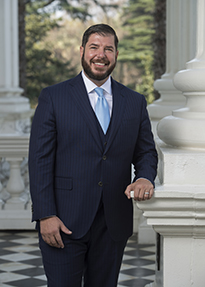 Dr. Joaquin Arambula was first elected in 2016 to represent the 31st Assembly District in the Central Valley. He is the first Latino physician elected to the California State Assembly.
He proudly represents a district that includes 41 percent of the city of Fresno as well as all the rural cities and communities in Fresno County.
Arambula's experiences as an emergency room doctor in Selma in Fresno County forged his determination to improve health care for all people, especially the most vulnerable. He saw the emotional and financial hardships of people struggling with illnesses that could have been prevented with access to quality health care.
Arambula believes health care is a fundamental human right. Since his election, he has been a forceful advocate in addressing the dire shortage of doctors and other health care professionals in the Central Valley. He has authored legislation that improves health and mental health services, but he also has been vigilant to include measures that ensure transparency regarding management of these services and their costs.
In addition, Arambula is fighting to bring more water to the Central Valley by calling for the construction of the Temperance Flat Dam and Reservoir and championing legislation for groundwater recharge projects.
He also has worked diligently for improvements in other areas, including public safety, job development, and support for veterans and service members.
As the 31st Assembly District representative, Arambula has successfully obtained millions of dollars to benefit communities in the district. These efforts include securing $70 million for Transformative Climate Communities to invest in disadvantaged communities; $18 million for State Route 269 in Huron; $10.5 million to improve public safety in the cities of Selma, Huron, Firebaugh and Mendota; and $6 million for the CalFood Program to assist local food banks in combating hunger, among other projects.
Arambula was born in Delano, the heart of the farmworker movement, and grew up in Fresno, where he attended public schools. He is a graduate of Bowdoin College in Maine and the University of Minnesota Medical School.  Following graduation, he chose to return to Fresno to serve his community as a doctor.
His parents, Juan and Amy Arambula, instilled in their children a commitment to hard work, purpose and public service. Juan is a former Assembly member, and Amy is a health care advocate.
Dr. Joaquin Arambula and his wife, Elizabeth, live in Fresno with their three daughters.