Assembly Bill 2002: Hmong History and Cultural Studies

The Hmong people came to the United States of America as a result of their service in the "Secret War" in Laos, which was a covert operation to thwart the Communist Pathet Lao and North Vietnamese Army funded by the United States Central Intelligence Agency. The "Secret War" included Special Guerrilla Units, Auto Defense Commonality Units, and other special forces.
Few people know and appreciate the history of the Hmong people and the role they played in assisting the U.S. during the Vietnam War, the difficulties they faced after the war, and the challenges they continue to face today.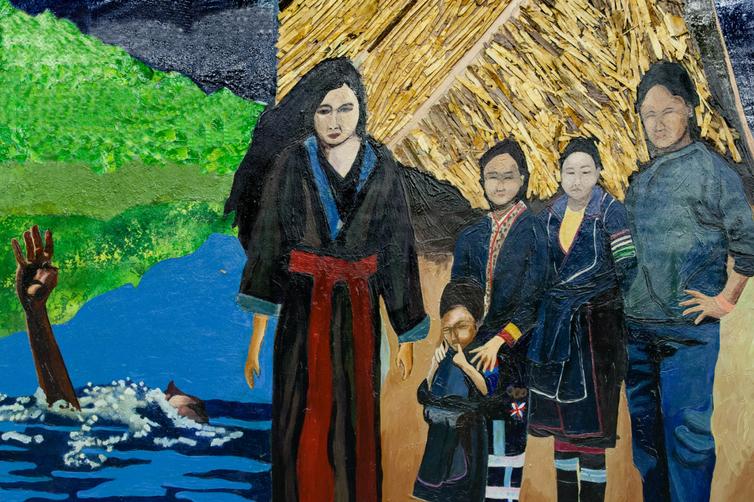 The Hmong people have a story of courage and suffering that should be incorporated into our curriculum and taught to students. Most students do not know anything about Hmong history or culture. Creating a model curriculum would not only teach students the history of the Hmong people, but increase their appreciation of California's rich, diverse culture as a whole. A Hmong history curriculum will be especially valuable in regions with large Hmong populations, such as our own Central Valley.
Assembly Bill 2002 would require the Instructional Quality Commission (IQC) to develop a model curriculum on Hmong history and cultural studies. The model curriculum would be required to be developed with participation from representatives of Hmong advocacy, community, social and cultural organizations, faculty of Hmong studies programs at universities and colleges, and local educational agencies (LEAs). 
The model curriculum would be required to address:
the history of the Hmong people who lived in Laos, Thailand Vietnam, and China;
the history of the Hmong migration to the United States and California as well as other parts of the world;
cultural beliefs, practices, and traditions of the Hmong people including Hmong New Year celebration, marriages, newborns, and funerals;
contributions to California and the United States;
the contributions and sacrifices of the Lao-Hmong and other Southeast Asians who served in the "Secret Army" in Laos, which was funded by the C.I.A.
Support AB 2002 by signing the petition below.